This page hasn't been translated. The author describes his method of installing Roco twin axle bogies to long two axle freigt cars, thus increasing their running stability dramatically.
»Nachdem ich schon viele Jahre H0e-Bahner bin und auch einige Egger-Fahrzeuge besitze (die ersten habe ich 1963 bekommen), hat es mich immer geärgert, dass die größeren, 2-achsigen Wagen sehr schlechte Fahr­eigen­schaften besitzen. Ich habe mich daher entschlossen, mehrere dieser Wagen mit Roco Lorendrehgestellen um­zu­rüsten. Jetzt haben diese Fahrzeuge super Laufeigenschaften, haben meiner Meinung nach nichts von ihrem Feldbahn-Charakter eingebüßt und sind problemlos auf der H0e-Vereinsanlage im Einsatz.«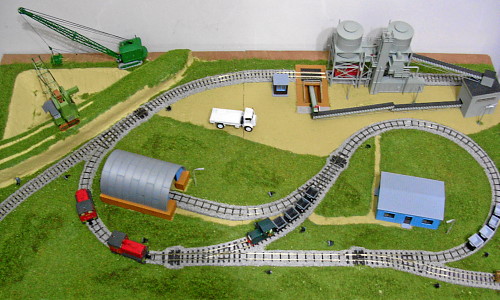 Running safely through the mountains on four instead of two axles
Dump car train in waiting position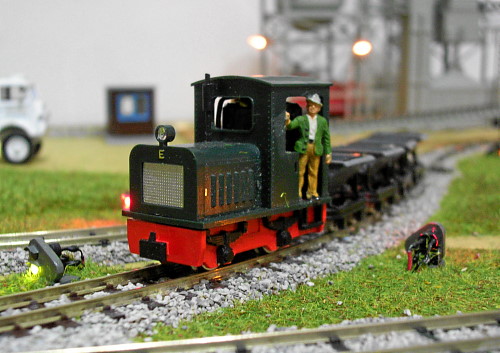 Approaching the site of action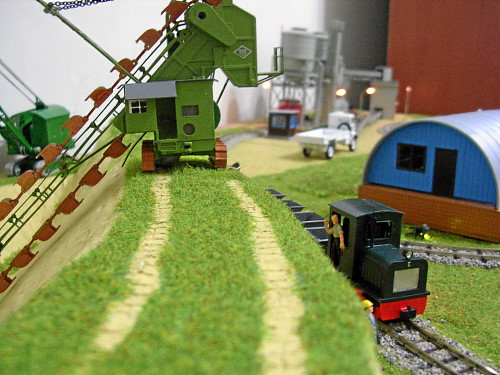 Getting into loading position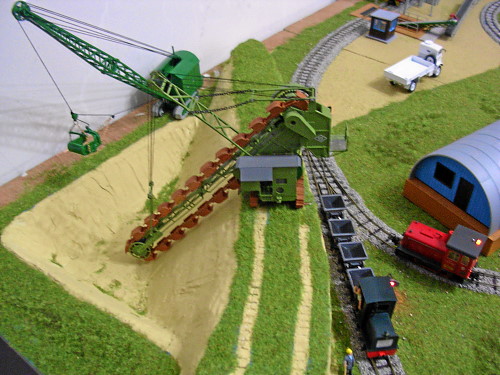 The bucket chain excavator is capable of loading fine tea leaves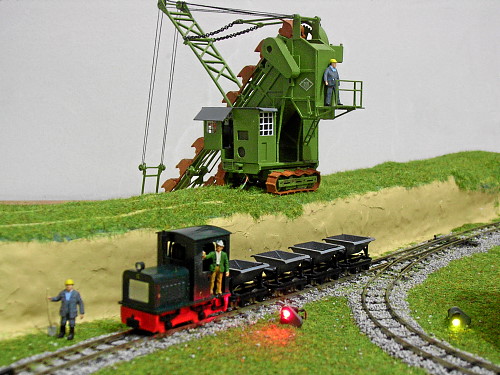 Always wear your personal safety equipment!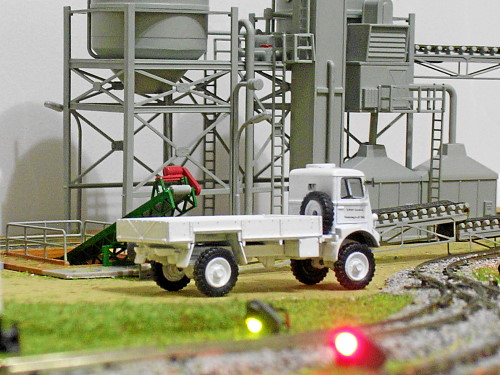 Watch out for trains!
Images on this page courtesy of Timothy Lion (Bejing, China).