In between these beautiful landscape and scenery pages, the author of this website likes to recommend a few unusual train combinations. Leaving the »path of purity«, he dares to have a look at other brands and manufacturers as well to find some really nice vehicles...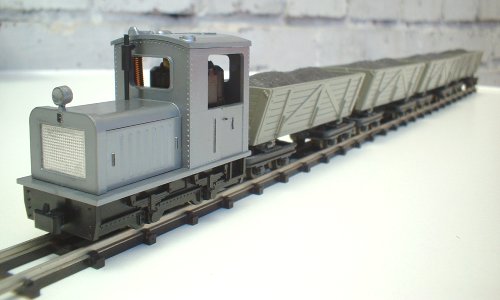 Best friends forever: EGGER-BAHN Diesel loco and Roco peat lorries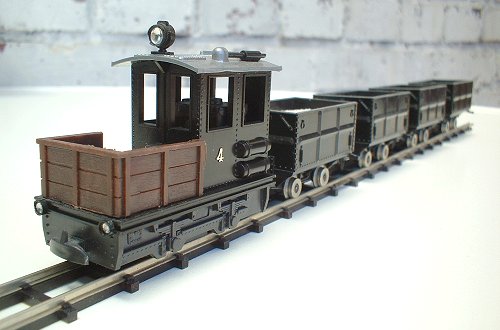 Fraternizing as well: EGGER-BAHN work loco and Roco coal cars
The freight cars shown -and several other interesting types- are still readily available from Roco: Both the Peat Lorries and the Coal Cars are fitted with couplers fully compatible to the EGGER-BAHN system. Just put them on the track and go!
Images on this page by Ralph Stenzel (Germany).